October is THE month when ambitious artists release their projects, simply because that's when the eligibility period for 2019 Grammy Awards begins. Lucky for us, we get to listen to some enjoyable and interesting music out of this. So who are these individuals aiming for recognition? We'll be finding that out all the way through from this month till September of next year. What we know so far? Those artists include Sam Smith, Charlie Puth, Maroon 5 and P!nk
Charlie Puth – How Long
Another radio friendly pop song is to be expected from Charlie Puth. After all, his movie- soundtrack/Selena-Gomez-duet led success has afforded him access to the best pop producers in LA. He's working with J. Kash who is also exec. producing Maroon 5's latest and this is all good news. The tune is innocent enough but pay "Attention" to this peppy number and you'll find yourself a bit perturbed. This is a man denying infidelity and thinking he's suave enough to get away with it. When his girlfriend questions "How long has this been going on?" the guilty party is made apparent. This song is further proof that 2017 is a crazy year.
"How Long" will be featured on "Voicenotes", Puth's follow-up to debut "Nine Track Mind" due in January next year.
Sam Smith – Pray
On "Pray", Sam Smith explores his complex relationship with religion and considering his circumstances, that's to be expected. The track, produced by Timbaland and frequent collaborator Jimmy Napes, goes for a soul gospel sound that itself acts as a meta-commentary on how Smith feels about the institution.
By the singer's own admission, lead single "No Good At Goodbyes" isn't even the best his upcoming album has to offer. "Pray" is an indication that "The Thrill Of It All" will be an interesting record.
Maroon 5 – Help Me Out (with Julia Michaels)
We have said this before but we'll say this again – Julia Michaels runs pop. She used to do it from the shadows as a songwriter and now she is a capital A "Artist". "Issues" and her EP "Nervous System" shows that Michaels is here to stay. So, a collaboration with Maroon 5 doesn't seem that far-fetched. This central idea in this song doesn't seem like a thing Mr. Behati Prinsloo a.k.a. Adam Levine would be concerned with. He has all the help he needs. This is a Julia Michaels jam which explain the "with" credit as opposed to "featuring" in the title. Ms. Michaels doesn't hold back in putting her feelings into song and commitment seems to be more her anxieties than Mr. Levine.
Lauv – Easy Love
What a banger! What a banger! What a banger! What a banger! What a banger! What a banger! What a banger! What a banger! What a banger! What a banger! What a banger! What a banger! What a banger! What a banger! What a banger! What a banger! What a banger! What a banger! What a banger! What a banger!
(Trust us on this.)
Lin-Manuel Miranda – Almost Like Praying (feat. Artists for Puerto Rico)
Lin-Manuel Miranda, the man behind Broadway's Hamilton and the music of Disney's Moana, is of Puerto Rican descent and a vocal observer of the recent natural disasters that have hit the island. Here he has assembled the biggest names in Latin music to deliver the banger with a cause. The up-tempo track wears its Puerto Rican pride on its sleeve – the track is mostly in Spanish and the lyrics mainly comprise of the names of all 78 towns on the island. Just because it's a charity single doesn't mean it has to be a bland "be good, do good" message (The Mi Gente Remix understands this.). This one makes a clever reference to the Hurricane's name by using the lyrics of "Maria"  from West Side Story ("Say it soft/And it's almost like praying".) Its details like these that makes your heart grow 3 sizes and makes your eyes wet.
Watch the star-studded video below featuring Jennifer Lopez, Gloria Estefan, Camila Cabillo, Marc Anthony, Luis Fonsi and Fat Joe among others.
P!nk – Whatever You Want
This new P!nk album seems like another dose of soulful catharsis for the Trump era. "Whatever" is "Who Knew" and "Don't Let Me Get Me" for 2018. It's like the confessional music Old (and Deceased?) Taylor Swift used to make, rife with boy trouble with a lot of "you did this/you said that" calling out. It's also the kind of music Ms. Moore is good at making.
Big K.R.I.T. – Keep The devil Off
The "devil" in small case is deliberate – this is how deep Big K.R.I.T.'s (real name: Justin Scott) disdain goes. The Mississippi-based rapper gives us a gospel in a rap track filled with Biblical symbols and he's not hiding that ("I mix the candy with the grain" – goes one line). One can appreciate the Mississippi soul gospel fused with rap but this is just so milquetoast that it comes off a straight-up sermon. A better track that does the same thing but is more complex and satisfying is Kendrick's "Swimming Pools (Drank)".
Bipolar Sunshine – Major Love
Manchester's Adio Marchant also known as the artist Bipolar Sunshine has a couple of good songs including the huge DJ Snake collaboration "Middle". "Major Love" is his latest release that further cements his sound and songwriting talents. This is electro-pop with weightier thoughts on its mind.
 Grace VanderWaal – Escape My Mind
There is a taboo with the jangly ukulele music that has become du jour soundtrack for YouTuber vlogs. Don't conflate that with Grace VanderWaal's music – there is a good, emotive songwriting here. If her latest track "Escape My Mind" was a person, it would be your friend who just had a break-up from a toxic person but still wants to be back in that relationship. If you do have a friend like that, send them this track and tell them "this is what you sound like". See! A good song can speak for you like that.
Louis The Child – Right to It (feat. Ashe)
Who knew The Whitest Boys You Know™ Louis The Child will be bringing unadulterated Island sounds to 2017. This is a breezy, easy-listening track which works well if you are nostalgic about summer. As opposed to the Kideko remix we reviewed last week, this track makes perfect sense in October. Take a listen and understand what we mean.
Marc E. Bassy – Till I Get Found
Marc Griffin, former frontman of 2AM Club, has bounced back on the music scene by releasing some good hype tracks like "You & Me" and "Plot Twist". (His track "Subway Car" was good enough to be in Taylor Swift's playlist.) "Till I Get Found" is a masochists' anthem, if that masochist is a connoisseur of good pop music. It does a good job of biting the deep house sound and molding it for pop radio. Take a listen and get addicted to its "till I, till I, till I" chorus.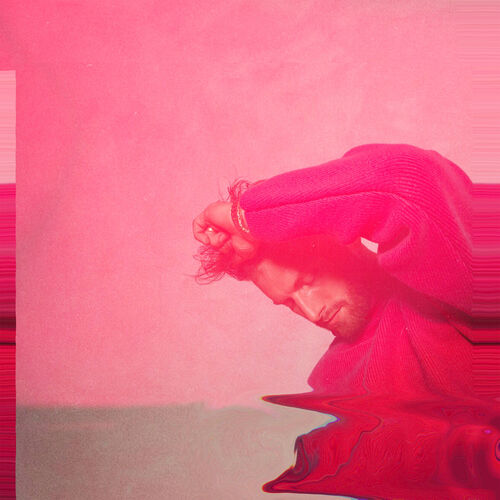 Ty Dolla $ign – Ex ft. YG
Ty Dolla can sing about the most lecherous thing and it sounds like he's talking about something hopeful and wholesome. Such is the quality of his soulful voice. Here he is admitting that he can't rid himself of infidelity and hedonism. Rapper YG concurs with him. This track is following a rap trope to the T. It even wholesale samples the bass-heavy beat from 112's "Only You (Bad Boy remix)". If you can stomach that R. Kelly reference in the song, then this might be your weekend jam.
Poppy – Computer Boy/Interweb/Software Upgrade (from "Poppy.Computer")
Poppy is a self-perpetuating meme and a performance art project from singer Moriah Rose Pereira and director Titanic Sinclair about online culture. It  spread online in a series of YouTube videos and music releases and has taken over the imagination of both online and mainstream audiences. Many have characterized the project as some kind of comedy. If that's the case then this is the kind of comedy where the level of commitment to character makes you question the humor itself. Poppy draws people in with twee, whimsical charm and then subverts it with cryptic mythology.
On some level, what Poppy is doing is similar to the comedy group The Lonely Island – where the parody music is as competent or catchy as the thing it is making fun of. Here it emulate the styling of J-Pop and K-Pop, in what seems to be an examination of why this music has gripped the imagination of the West. Jokes aside, this is a fun release. The artists here are so confident about their work that they will be touring with it too. But still the question remains – what's the punch line?
Kelly Clarkson – Love So Soft (Ryan Riback Remix/Cash Cash Remix)
We love a remix. What isn't there to love a reimagining of a track and explore all the possibilities that can stem from the basic composition? Alas, this "remix" makes it hard to stand by this way of thinking. Gone is the soul/trap-lite fusion of the original and replaced with deep house elements and high-pitched vocal samples, seemingly thrown at the song with the hopes that something sticks.
The Cash Cash remix is a better remix which understands the song it is working with. The track now closely resembles Justice's "D.A.N.C.E". Yes, this is a deep house/French house track amalgam too but this one doesn't alienate like the Ryan Riback remix.
dvsn – P.O.V.
Do you miss Omarion-type sex jams? Here's one from OVO-signee dvsn with no hint of subtlety. That said, this is a "woke" sex jam. Sure, it employs all the songwriting tropes and ticks them off like there's a check-list. But then the object of affection here is an empowered woman and there is constant talk of consent. Everything is going to be slow until the lady says so. That's a message we should all pay heed to.
Kehlani – Honey
Kehlani got a new hair-do, a new look and a new song. "Honey" is the track's name and it's an acoustic guitar driven ballad where Kehlani sings "I like my girls just like I like my honey/ Sweet, a little selfish,". It's great to hear new material from the gifted artist who has been touring with her SWEETSEXYSAVAGE album since the start of the year. The track is really sweet (geddit!) and will definitely make you go "Aww"
Donna Missal – Transformer
The New Jersey singer has been bubbling under the surface for quite some time and is ready for her big come-up. She was recently featured on Macklemore's "Over It". "Transformer" is soul-pop by way of rock about the frustrations of a spurned lover and has more "bang bang bang" for your buck. Listen below.
CID RIM – Repeat (ft. Samantha Urbani)
If you like your music to be dynamic, then this is the track to listen to. Featuring vocals from Friends' Samantha Urbani, the track is a 5-minute condensed journey of a beat transformer from a pulse into an explosion of sound. This is the kind of song that takes you from nodding to the beat into all-out dancing.
LUME – Magnets
The first release from mystery artist LUME is a lustrous record with sleek vocals and production. An easy listening track that would appeal to you if you like Disclosure and London Grammar. Listen to the track below. Meanwhile, we'll be on the look-out for the identity of this new artist. (So far, we only found their Twitter account https://twitter.com/ThisIsLUME and there's nothing on it beyond news of this release.)
Kelela – Blue Light / LMK (from "Take Me Apart")
Kelela has been on the scene for as long as 2013. A single here. A collaboration there (her most recent one is "Submission" alongside Danny Brown on Gorillaz "Humanz"). So, finally we get her highly anticipated debut album in 2017. We present to you two stand-out tracks from "Take Me Apart"; "Blue Light" and "LMK"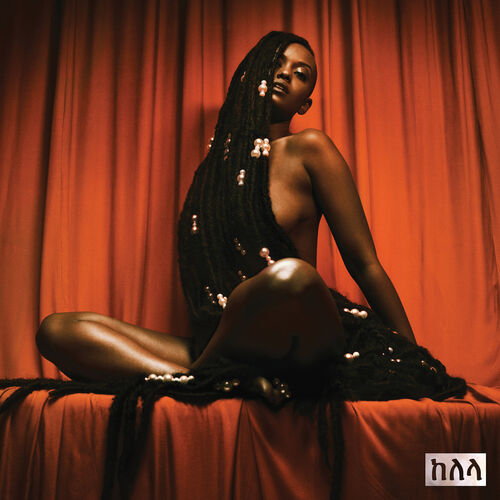 Off Bloom – Hey Bae
"Hey Bae" is a fun love song from Danish-Anglo trio Off Bloom. Their presence on the scene will surely restore your faith in the music scene. Keep a look out for more music by them in the future. In the meanwhile, enjoy their latest offering.
Bea Miller – repercussion
X Factor US alum Bea Miller has been making music that is more provocative than anything released so far by label Hollywood Records. Before she releases her new album "Spectrum", Miller has release three color-coded EPs to give her fans a taste of what's to come. Listen to "repercussion" from "Chapter Three: Yellow"
Those are (almost) all the fresh tracks from this Friday. Have a musical weekend!
For the previous entry in New Music Friday, click below.